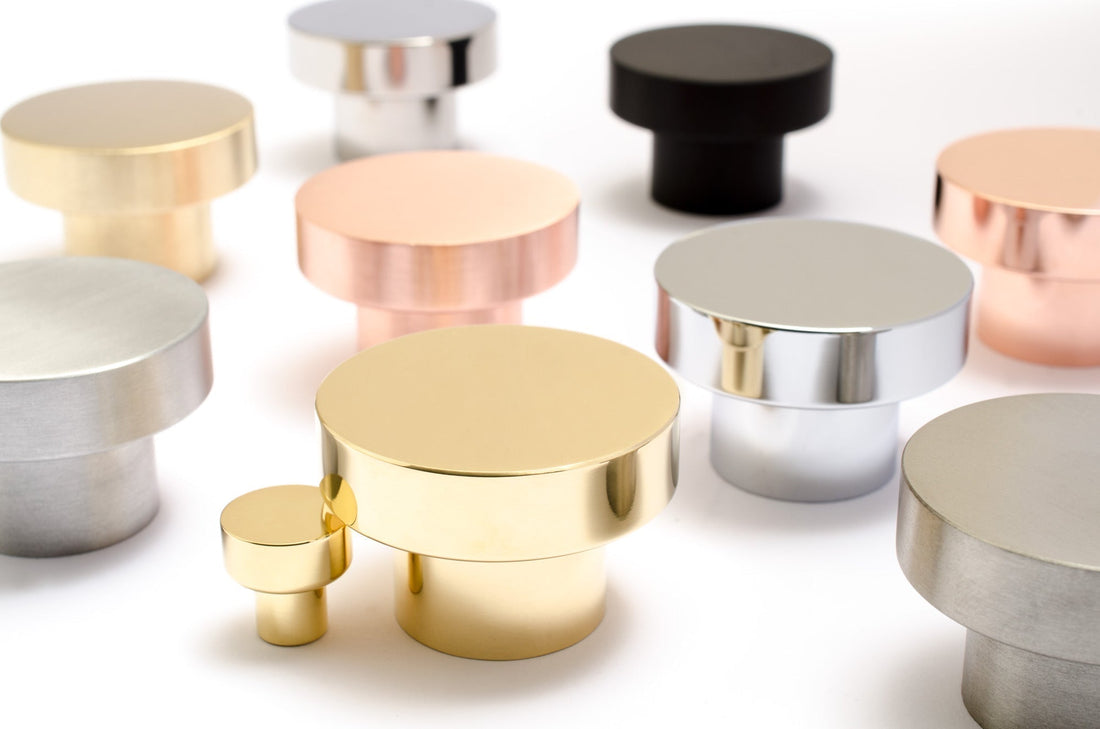 Dot 50 | Brushed Stainless Steel Knob
The clean Scandinavian design works with most styles and is perfect for cabinet doors as well as a wall hook.

Dot 50 is the medium knob/hook of three in this series.
Dot Hardware Details:
Available materials: Polished brass, brushed brass, brass patina, polished copper, brushed copper, brushed aluminum, black aluminum, polished stainless steel and brushed stainless steel.
H: 33 mm Diameter: 50 mm
The knob will be delivered with both screw for wall (dowel screw) and for cabinet.
Please allow 14 days for shipping.