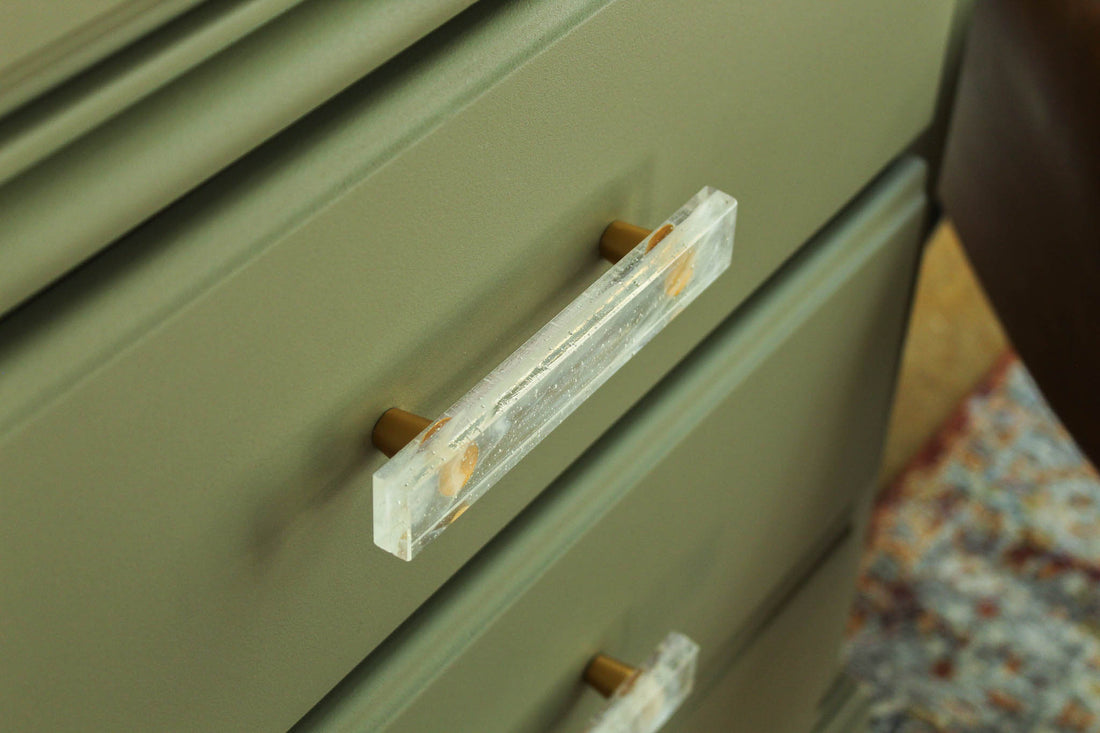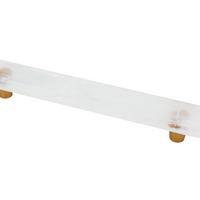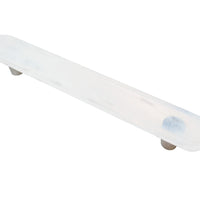 Glassia | Wispy White Glass Oblong Pull | 6" CC
The newest addition to the Glassia collection is Wispy White.  This stunning colorway is soft and fluid.  The variegated white and clear glass is layered and fused together for strength and airy depth.  Wispy White cabinet hardware looks great in contemporary, transitional, and modern interiors, kitchens, and on cherished pieces of furniture.
This collection of luxury knobs and pulls was created for everyone who wants unique, high quality, handmade accessories in their home.
This collection is available in coordinating shapes and sizes: 1.5" Circle Knob, 2.5" Circle Knob, 1.5" Square Knob, 2.5" Square Knob, 3" CC Oblong Pull, 3" CC Rectangle Pull, 4" CC Oblong Pull, 4" CC Rectangle Pull, 6" CC Oblong Pull, 3" Half-Moon. 
GLASSIA WISPY WHITE GLASS CABINET HARDWARE DETAILS:
Materials: Sheet glass is stacked and fused together in the kiln at over 1500 degrees Fahrenheit.  Each piece is cut and hand polished for a smooth feel and clear reflections.  Proprietary adhesive secures the posts to the glass.  
Dimensions: 8"x1", 6"cc
Projection: 1.5"
This is a hand-crafted and made to order product. Some variation in design and color may occur. Orders will ship in 7-14 business days.