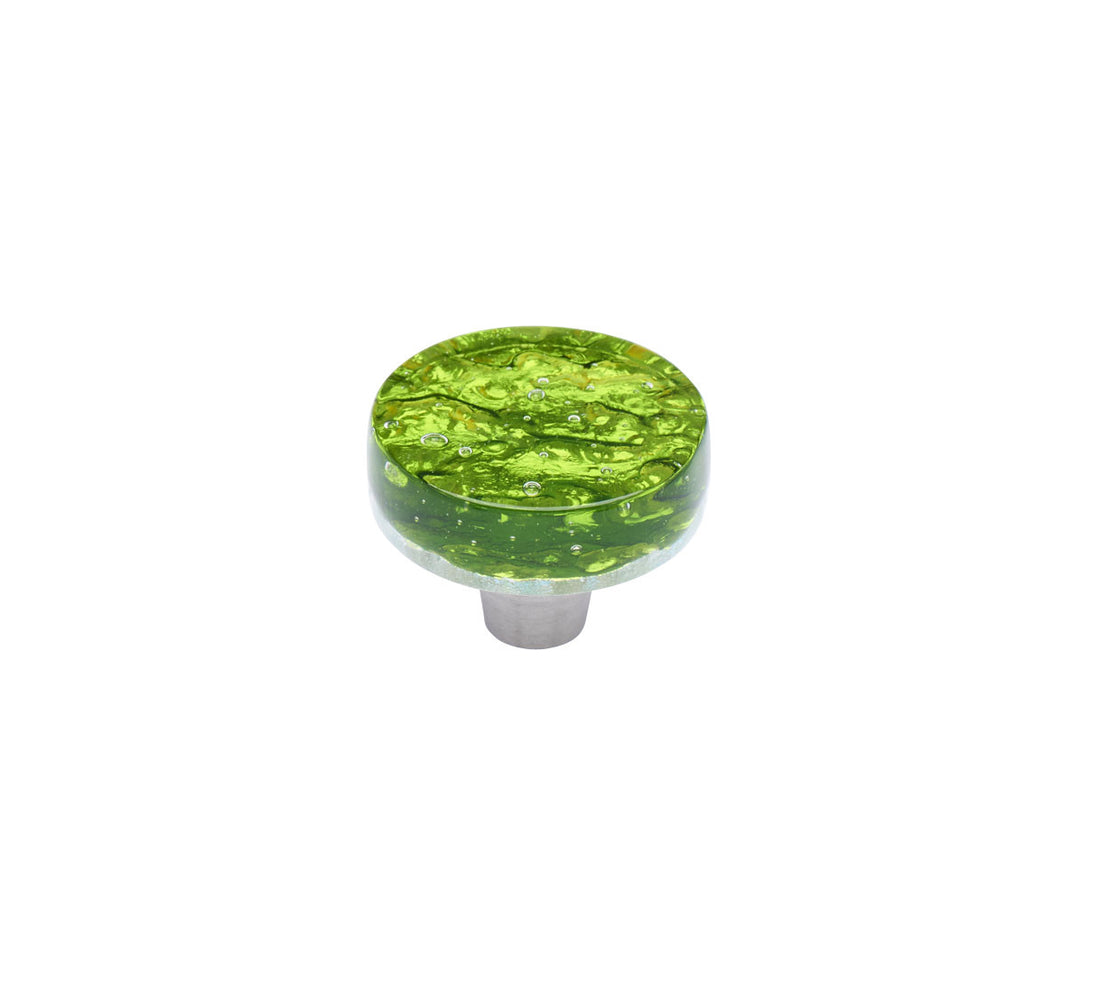 Pearl | Emerald | 1.5" Circle Knob
The Pearl Collection is infused with beautiful layers of glass that illuminate radiant iridescent colors. Available in three sizes, square knob, circle knob, and 3" cc pull, and five colors, black gold, emerald, diamond, shadow grey, and champagne.
The bottom layer of Pearl is first coated in a metallic finish to create an iridescent shimmer effect. From there three layers of the desired glass color are added and kiln fired at temperatures above 1400 degrees Fahrenheit. The sheet is water jet cut into the sizes needed. From there, each side is sanded by hand and is returned to the kiln for the final fuse to create smooth edges. Specialty adhesive is used to secure the stainless steel to the glass hardware.
Pearl Glass Cabinet Hardware Details:
Dimensions: 1.5" diameter
Projection: 1.25"
Due to the handmade nature of the glass some variation in color may occur.
Product usually ships in 7-14 business days.