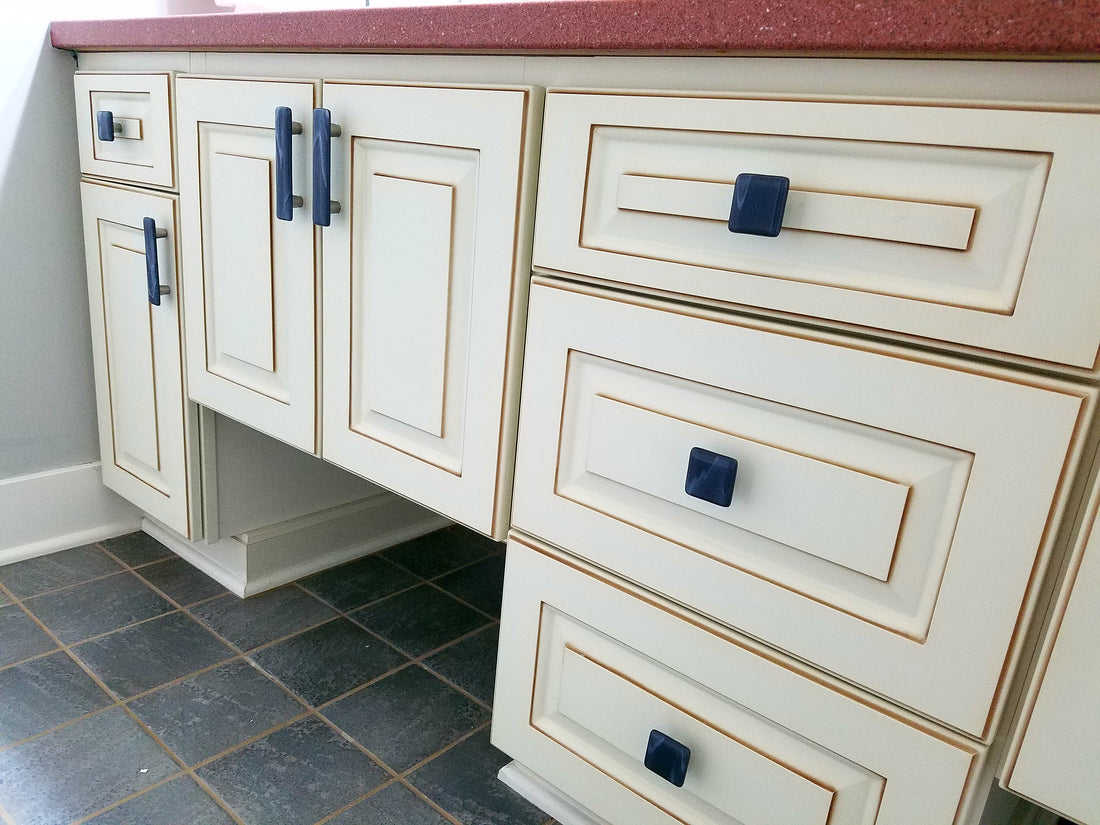 Shell | Indigo Bark | 1.5" Square Knob
The Shell Collection uses powdered glass to create a vivid misty effect on a complimentary solid glass color. Available in three sizes, square knob, rectangle knob, and 3" cc pull, and three colors, indigo bark, misty gray, and powder mist.
Sections of a glass are selected from a sheet and cut to size based on areas with optimum design and color mix. Two layers are fused together in the kiln at temperatures above 1400 degrees Fahrenheit. Specialty adhesive is used to secure the stainless steel to the glass hardware.
Shell Glass Cabinet Hardware Details:
Dimensions: 1.5" x 1.5" x 1"
Projection: 1"
Due to the handmade nature of the glass some variation in color may occur.
Product usually ships in 7-14 business days.